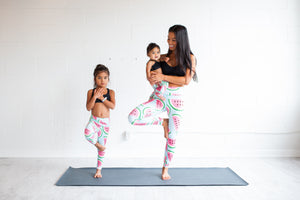 Trisha Enriquez
Bio
Trisha is a Pre- and Post-Natal Fitness Specialist, but more importantly to her, she is a mother of two. Trisha is also a blogger who focuses on all things health, fitness, and motherhood. Trisha's passion for fitness began when, right out of university, she began writing articles on female weight-loss and fitness products. She loved learning about how exercise, nutrition, and supplementation could impact the human body in amazing ways. From there, Trisha's passion for fitness continued to evolve and has led her to her current career.
Favourite Way to Sweat
Trisha loves strength training and doing solo sessions at the gym, but as a mother of two, she often must resort to body-weight moves in her family room. Trisha's favourite exercise is squats.
Favourite Way to Recover Post-Workout
Trisha's post-workout routine consists of a protein smoothie and a few minutes of meditation. She loves taking a moment after a good sweat to be thankful for her health.
Greatest Accomplishment
Trisha considers her greatest accomplishment to be creating two little humans.
Go-To Recipe
Living Your Best Life
To Trisha, living your best life means owning your time and not having to report to anyone but yourself and your family.
Favourite Products
---