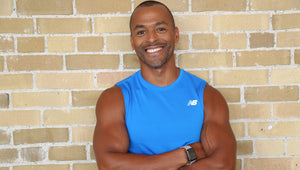 Brent Bishop
Bio
Brent Bishop is a national on-air fitness expert, celebrity trainer, and published author. He is also the founder of Think Fitness Studios, which are performance-inspired conditioning centers in Toronto. He is currently a fitness expert on CityTV's daytime show, Cityline and has made several media appearances on North American networks including KTLA, WFLA Daytime, The Marilyn Denis Show, Global TV, Etalk, ET Canada, and Breakfast Television. Additionally, he is a regular contributor to numerous print media such as Best Health Magazine, Canadian Health and Lifestyle, Fitness Business Canada, Inside Fitness Magazine, Canadian Living, and Sweat Equity Magazine. With over 25 years in the fitness industry, Brent dedicates himself to inspiring the active lifestyle through fitness, adventure, and media.
Brent holds a B.Sc. in Kinesiology with a minor in Psychology from Simon Fraser University, British Columbia. He has a depth of experience inspiring people of all levels to demand more of themselves through fitness and personal development. Brent has notable fitness career highlights working with Olympians, high level athletes, and various film and television personalities. Whether it's hiking the Andes in Peru, leading a group on a snowshoeing expedition, or planning his next eco-adventure race, Brent dedicates his time and energy to inspire himself and others to realize their true potential by unleashing their inner athlete.
Favourite Way to Sweat
Brent's favourite way to sweat in the gym is with plyometrics and functional strength training. Taking it outside, Brent also loves trail running and exotic eco-challenges.
Favourite Way to Recover Post-Workout
Brent's post-workout routine involves using a foam roller and a lacrosse ball for some good myofascial release.
Greatest Accomplishment
Brent considers his greatest accomplishment to be completing a 235 km eco-challenge in Costa Rica despite all the obstacles from unforeseen sickness and injury.
Go-To Recipe
Living Your Best Life
To Brent, living your best life means inspiring as many people as he can and positively impacting every person that he comes into contact with. Brent's vision is to inspire the active lifestyle through fitness, adventure, and media. That's what he intends to do every day.
Favourite Products
---