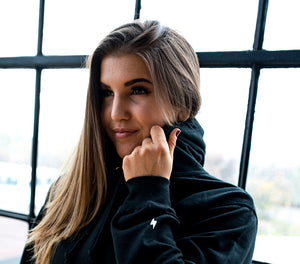 Liz Rozman
Bio
Liz is a civil engineering graduate, business owner, CPT, and body-positive influencer with a passion for helping break down the barriers within the fitness industry so that everyone feels comfortable and included. 
Favourite Way to Sweat
Liz loves exploring all aspects of fitness, from HIIT to Pilates and boxing to barre. However, strength training will always be her one true love. Her current workout favourite workout split is push/pull/lower body. And her favourite at home superset is sumo squats paired with glute bridge hold hamstring slides. 
Favourite Way to Recover Post-Workout
Liz's post-workout routine involves turning the lights off and stretching for at least 10 minutes.
Greatest Accomplishment
Liz considers her greatest accomplishment to be launching a free fitness app called Sweatabl for the Toronto fitness community and hosted a sold-out launch party to celebrate. 
Go-To Recipe
Living Your Best Life
To Liz, living your best life means being genuinely excited about what you are doing/working on every day. It means following through on your passions and creating a routine that fulfills you. 
Favourite Products
---