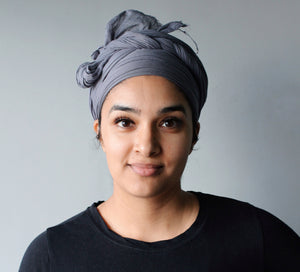 Beyant Kaur
Bio
Beyant is a mother, wife, and personal trainer, whose been on her fitness journey for over seven year, much of which has included various training styles, such as powerlifting, Olympic lifting, calisthenics, sprinting, yoga, and much more. A firm believe in the power of fitness to transform the mind, body, and soul, Beyant currently connects with both English and Punjabi speaking communities around the world to share her personal fitness journey on social media. Beyant also coaches women all over the work and enjoys helping them realize their own power.
Favourite Way to Sweat
Beyant loves a tough strength and conditioning session in the sun.
Here current fave:
3 rounds for time:
Run 800 meters (combination of up hill, stairs, down hill)
20 battle ropes slams
75 meter sled push with 2 x 45 lbs on the sled
25 meter farmer carries with heavy dumbbells
100 meter run on grass with a sled around your waist and 25 lb weight on the sled
50 meter x 25 lb med ball toss (lateral, forward and back wards)
10-10-10 barbell: deadlifts, front squat and overhead press
Do this on a hot Saturday morning and you'll be drenched in sweat and burning fat all weekend.
Beyant also loves barbell lifts: squats deadlifts, snatches and cleans! She is all about the weights and also being able to move her body well with pull ups and push ups.
Favourite Way to Recover Post-Workout
Beyant's post-workout recovery routine involves stretching and doing yoga with her daughter, who also joins in. Beyant also enjoys going for long walks on her recovery days and getting a good foam rolling session in.
Greatest Accomplishment
Ten months after her C-section, Beyant competed in her first ever Spartan race in Whistler BC in 2019. Recovering from a C-section was one of the most difficult things she has ever had to do. Being an athlete and not being able to move properly for 4 weeks after her C-section, Beyant just tried to keep a positive mindset and as she got back into her training regime and decided to compete in the Spartan.
In addition, Beyant is now fitter and stronger than she was before her pregnancy. Being a mother is hard work, but she always finds time to train as she is a firm believer in taking care of her body, mind and spirit (especially as a working mother). By taking care of herself and her well being, Beyant is able to better serve and inspire her daughter, family and community.
Go-To Recipe
Beyant's go-to desert/snack is protein ice cream - especially on a hot summer day.

Protein Ice Cream:
1 frozen large banana
1 scoop Kaizen Naturals Whey Isolate Chocolate
1 cup frozen blueberries
2 tbsp almond milk
1 tsp peanut butter

Blend and enjoy this absolutely delicious protein ice cream
Living Your Best Life
To Beyant, living your best life means doing meaningful work, having strong and healthy relationships with family and friends, and physically breaking barriers and excelling in your fitness goals.
Favourite Products
---