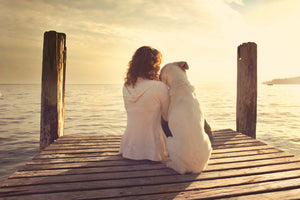 Practicing Gratitude
Science has begun studying the benefits of gratitude. In fact, many have said developing an attitude for gratitude can help shift a stuck mind.
This practice can be beneficial, especially during the holidays. So today, and always, take note of the many things you have to be grateful for. Let's face it, just being able to live a life that makes room for fitness, in a world filled with fresh air and clean drinking water means you're already winning.
Here at Kaizen Naturals®, we recognize the fortune we have by just living in Canada. Knowing we have more than enough space to run for miles; we have subsidized healthcare to get well; and we have freedom to exercise. Being aware of these reminders that you're living a good life can actually help to improve your mental well-being and sustain good health.
At Kaizen Naturals®, we understand our good fortune and give back whenever we can. For the last two years, we have been a platinum sponsor of GoodLife's Spin for Kids annual event a great time had on bikes in support of the Foundation. The GoodLife Kids Foundation raises funds to support national, provincial and local programs that provide ongoing physical activity opportunities for kids and removes some of the barriers currently holding children back from living a healthy life.
We feel fortunate to be able to sponsor this cause. We also support many minor athletes in training and other worthy causes from coast-to-coast.
Working in the health and wellness industry, shoulder-to-shoulder with some of the best people in the industry is also a blessing. We are grateful for the friendships we've made and the work we do on a daily basis; but, arguably and more importantly, we are super grateful for you. We couldn't do what we do without your support. As the office slows down and we prepare to hunker down with our families, from the Pacific to the Atlantic, please know how grateful we are for your support.
May 2018 bring you one step closer to your goals of outstanding health and meaningful connections. May the New Year shower you with meaningful moments and much compassion. May you have an abundance of laughter and a heart filled with love. May you be reminded on a daily basis of all the blessings you have to be grateful for by just being Canadian.
Our wish for you this holiday season is that you continue to improve and always be blessed!
---