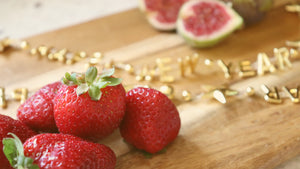 20 New Year's Resolutions for 2020 Not Related to Weight Loss
The New Year is a great time to set goals, intentions, or resolutions for the upcoming year. Motivation is high and our belief that this will be our year is strong. So, let's use this opportunity to focus in on what is most important to us and set a game plan to achieve all our 2020 goals.
This New Year, we want to focus more on improving our overall health and wellbeing rather than reducing our weight. Let's challenge ourselves to connect more, live more, love more, and feel better every day. If you're interested in the same, check out our list of 20 New Year's resolutions for 2020 not related to weight loss.
Drink more water
Go for a morning walk three times a week
Read more books
Ensure you are consuming enough protein
Eat more veggies
Create a self-care routine
Get 30 minutes of exercise a day
Make time for daily gratitude
Go for a run once a week
Make your bed every morning
Set monthly intentions
Stretch after every workout
Find a new hobby
Repeat your affirmations every day
Get rid of clothes that no longer fit
Watch less tv
Workout 3 times per week
Get more quality sleep
Try a new workout class once a month
Love yourself unconditionally
2020 is your year for health and happiness. So, set resolutions that are meaningful to you and that will bring you joy.
---